StrongBack® Users Worldwide
StrongBack is in use world-wide throughout the energy, utility, structural, and marine sectors. It is the chosen pipeline repair and remediation solution by experienced remediation engineers for it's strength, versatility and simplicity of application.
StrongBack is ideally suited to adverse environmental conditions and has a proven record of high-performance in climates ranging from permafrost to equatorial jungles and deserts.
AGIP (Nigeria) Oil Co
Amoco Canada
Arabian Oil Company
BP West Java
British Gas Corporation
British Petroleum
Brunei Shell Petroleum
Burren Petroleum
Cabinda Gulf Oil Co.
Chevron Nigeria
Chevron Pipeline Co
Chinese Petroleum Corporation
Citgo / Lyondell
Conoco Inc
Enbridge Pipelines
ENI Iraq
Enron Corporation
Exxon Chemical Co
GUPCO, Egypt
Husky Oil, Canada
Interprovincial Pipeline
Kinder Morgan Energy
Kuomi Arctic Oil
Lakehead Pipeline
Marathon Oil
Maxus Energy
Mobil Oil Corporation
Nigerian National Oil Corp
Nippon Oil Malaysia
Petronas Carigali
Petroleos Mexicanos
Petroleo Brasiliero SA
Petroleum Development of Oman
Philippine National Oil Corp
Saudi Aramco
Sarawak Shell Co
Shell Nigeria
TengizChevroil
TotalFinaElf Indonesia
Unocal
VICO / Pt. Badak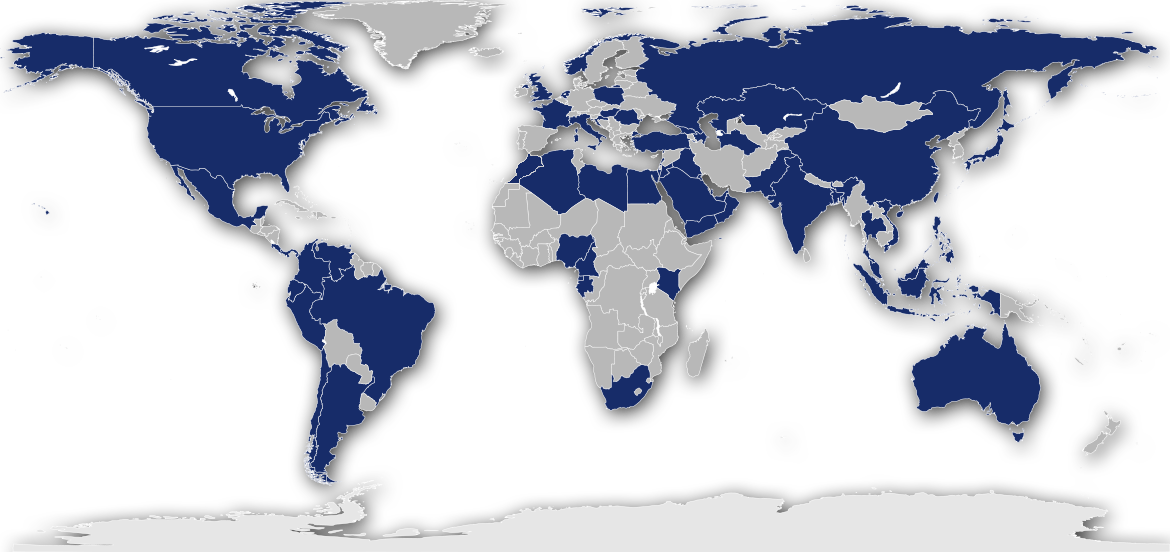 MIDDLE EAST
Abu Dhabi
Bahrain
Dubai
Iraq
Israel
Jordan
Kuwait
Lebanon
Oman
Qatar
Saudi Arabia
Sharjah
Yemen
AFRICA
Algeria
Angola
Cameroon
Egypt
Equatorial Guinea
Gabon
Kenya
Libya
Nigeria
Republic of South Africa
ASIA
Azerbaijan
Bangladesh
China (PRC)
India
Kazakhstan
Georgia
Pakistan
Russia
Turkmenistan
FAR EAST & OCEANA
Australia
Brunei
Indonesia
Japan
Malaysia
Philippines
Singapore
Taiwan
Thailand
Vietnam
EUROPE
France
Italy
Netherlands
Poland
Turkey
United Kingdom
THE AMERICAS
Argentina
Brazil
Canada
Chile
Colombia
Costa Rica
Ecuador
Mexico
Panama
Peru
United States
Venezuela
CARIBBEAN
Netherlands Antilles
Trinidad & Tobago
West Indies